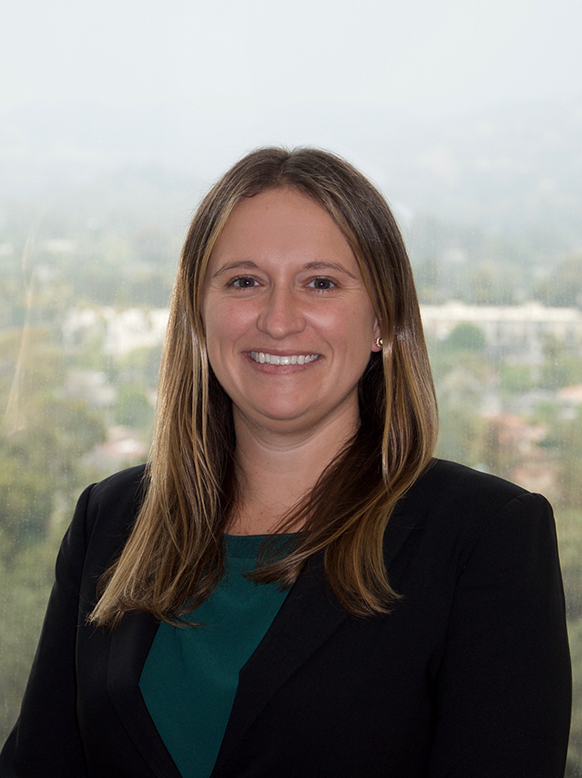 Ms. Znachko is a lit­i­ga­tion asso­ciate at Bri­an P. Kamel & Asso­ciates.
Ms. Znachko grad­u­at­ed from Penn State Uni­ver­si­ty with a Bach­e­lor of Sci­ence degree in Crim­i­nal Jus­tice and a minor in Inter­na­tion­al Stud­ies. Ms. Znachko then earned her J.D. from the Uni­ver­si­ty of Wis­con­sin Law School. Dur­ing law school, Ms. Znachko obtained valu­able civ­il lit­i­ga­tion expe­ri­ence by serv­ing as an extern in the Wis­con­sin Depart­ment of Jus­tice. She also was select­ed to work as a judi­cial extern for Chief Judge William M. Con­ley in the Unit­ed States Dis­trict Court for the West­ern Dis­trict of Wis­con­sin where she gained expe­ri­ence in law and motion and civ­il lit­i­ga­tion. While in law school, Ms. Znachko served as an Arti­cles and Sym­po­sium Edi­tor on the Wis­con­sin Law Review. That expe­ri­ence has giv­en strong writ­ing skills which ben­e­fits her in the draft­ing of law and motion. Ms. Znachko also served on the exec­u­tive board of the Wis­con­sin Moot Court Board.
Ms. Znachko's prac­tice focus­es on the defense of health­care prac­ti­tion­ers, both den­tal and med­ical, in civ­il lit­i­ga­tion involv­ing claims for pro­fes­sion­al neg­li­gence, neg­li­gent super­vi­sion, lack of informed con­sent, fraud, and med­ical bat­tery. Ms. Znachko also defends doc­tors in licen­sure cas­es, as well as cas­es involv­ing labor and employ­ment lit­i­ga­tion.